Katoka Mixture
Katoka Company's Goals and Mission
Assortment
Our main goal and mission is to save people's lives and maintain healthy hormones and Organs, keeping body in healthy daily balance.  People's lives and health is our first priority.
Katoka Mixtures is one of the
most popular

Herbal Medicine in West Africa. We have been in business for over 43 years. won so many Awards over the years.
Daily use of Katoka Mixtures is good for your health.
Online store
Popular products
Products
5000
Happy Customers
Order Katoka Mixture today to become part of our Happy Customers. Easy Online Shopping.
Have questions? Call our hotline or Live Chat with our friendly representatives
Our team is made up of dedicated and discerning herbal professionals that spare no effort in ensuring that your Katoka Mixtures is distilled from the finest ingredients. Of course they take their Katoka Mixtures everyday.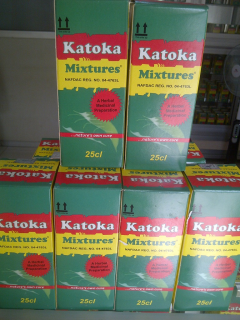 Testimonials
What our buyers says
Testimonials
Amaka Ikechukwu
Business Analyst
Katoka mixture saved my marriage. I was married for 10 years and was not able to conceive for  a whole 10 years of my marriage not even for once.  I tried so many options trying to conceive, including monthly hospital visit, so many herbal medicines from different companies and yet still was not able to conceive, the  family burden became too much on me because of my barrenness. Because of my barrenness my husband and I were on the process of divorce when a friend of mine referred me to Katoka Company,  out of desperation, I went immediately and purchased 15 bottles of Katoka Mixture, in less than 3 months of taken Katoka Mixture I conceived.  now I'm a mother,  all thanks to Dekatoka company for saving my marriage and brought joy to my life once again. I highly recommend Katoka Mixture to any woman seeking the fruit of the womb.
I use to have Migraine headache everyday I came from work. I spent so much money on hospital and drugs but the prescribed medication from my doctor only subside the migraine headache for short period of time then it comes back again. When I went to pharmacy to buy my monthly prescription drug, I saw katoka mixture so I decided to try it out. I took Katoka mixture few times a month, since then I have not had Migraine Headache, it has been over 5 years since the last time I had Migraine headache. I would recommend Katoka mixture to my friends and family.
Vivian Johnson
Accountants
I recently purchased Katoka mixture online, my first shopping experience was awesome, their customer service representative was very helpful, friendly and very professional. She worked through the entire ordering process and my order was delivered 3 days before the expected delivery time. I'm glad this company now sells their product online. Now I can save my time and thousands of money I send on transportation every month going to their office just to buy their product. Thank you for me with my order. Keep on the good work.
It's interesting
Recent blog posts
Blog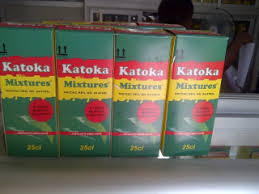 We now sell Katoka Mixtures Online
No need wasting time and money going to our office just to buy Katoka Mixtures. now you can order Katoka Mixtures online right from the comfort of yo …